Marbling Paper for Cheap
2019-06-18
Disclosure: This project is not clean and tidy.
For my first post in my new blog, I wanted to talk about something easy, cheap, fun and versatile. I taught a lesson got a girls camp, and this is where we started. If you would like to follow along, this is what I found to work best:
Supplies:
a glass/disposable container (the same size or bigger than your paper
Shaving Cream (not gel)
tempera paint
Skewer(s)
Paper Plate or Glass Bowl (for stirring colors)
Thick paper
Squeegee
Clothes Pin and Clothesline (or somewhere to let the beauties dry)
Clean up stuff close by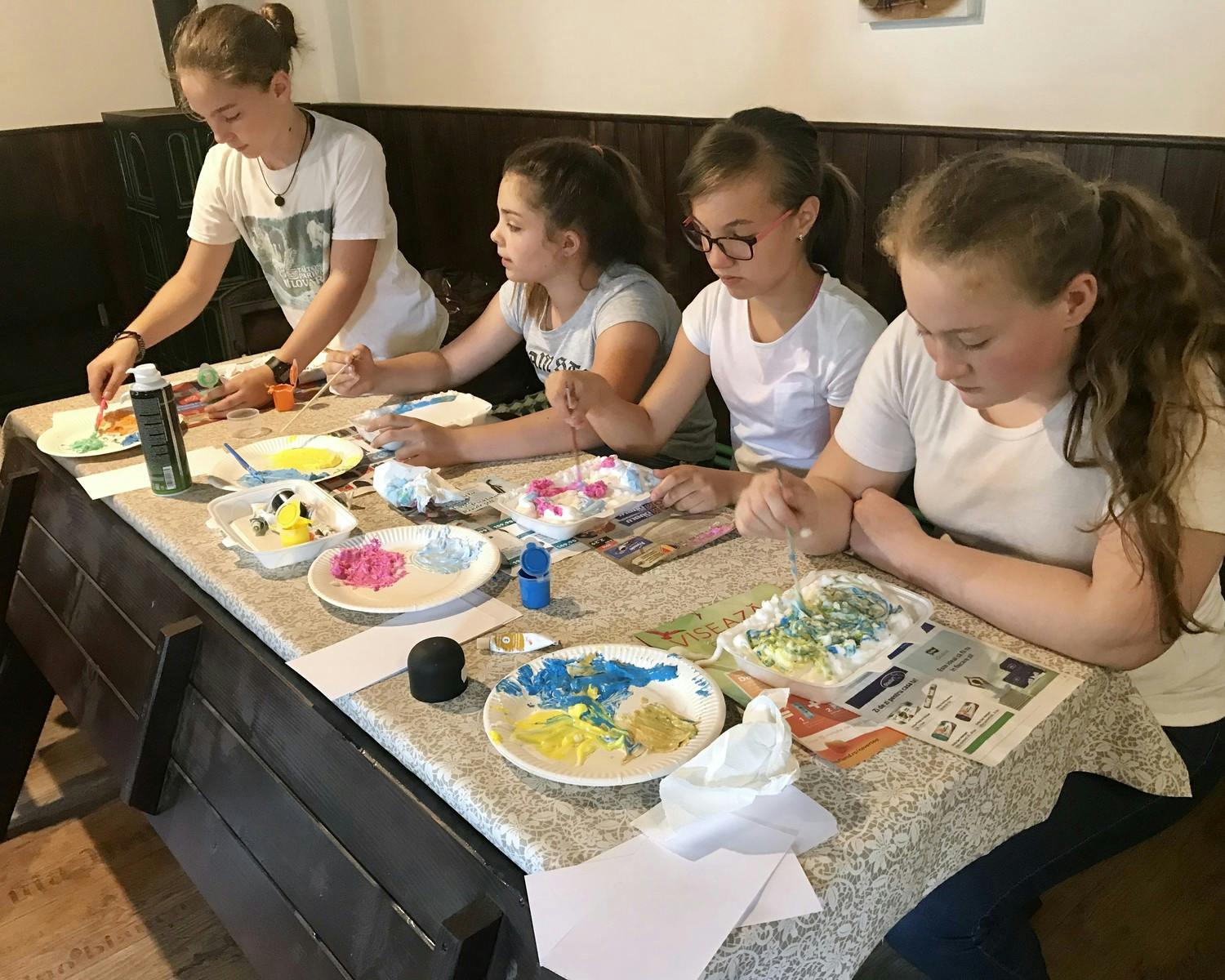 We did this with 8 girls, and it took about 45 min for everyone to make three pieces of custom marbled paper. Before I make you read to much, here is what we did!
Instructions:
Fill the containers with at least one inch of shaving cream. It is important that the shaving cream is in the corners too!
In your bowl(s)plates) mix shaving cream and tempera paint to almost a 1:1 ratio (I mix with the skewer)
Place this color (I recommend 1-3 colors)in dollops over the shaving cream in the container
Lightly-moderately mix with the skewers in sweeping long lines to create a marbled effect.
Press the paper into the marbled cream and let sit for 1-3 minutes so the pigment can soak into the fibers of the paper
Lay the paper cream-up on a flat (easy to clean surface) and use the squeegee to remove all extra shaving cream
Leave the papers to dry fully (hanging or laying flat)
Enjoy or use in a DIY paper project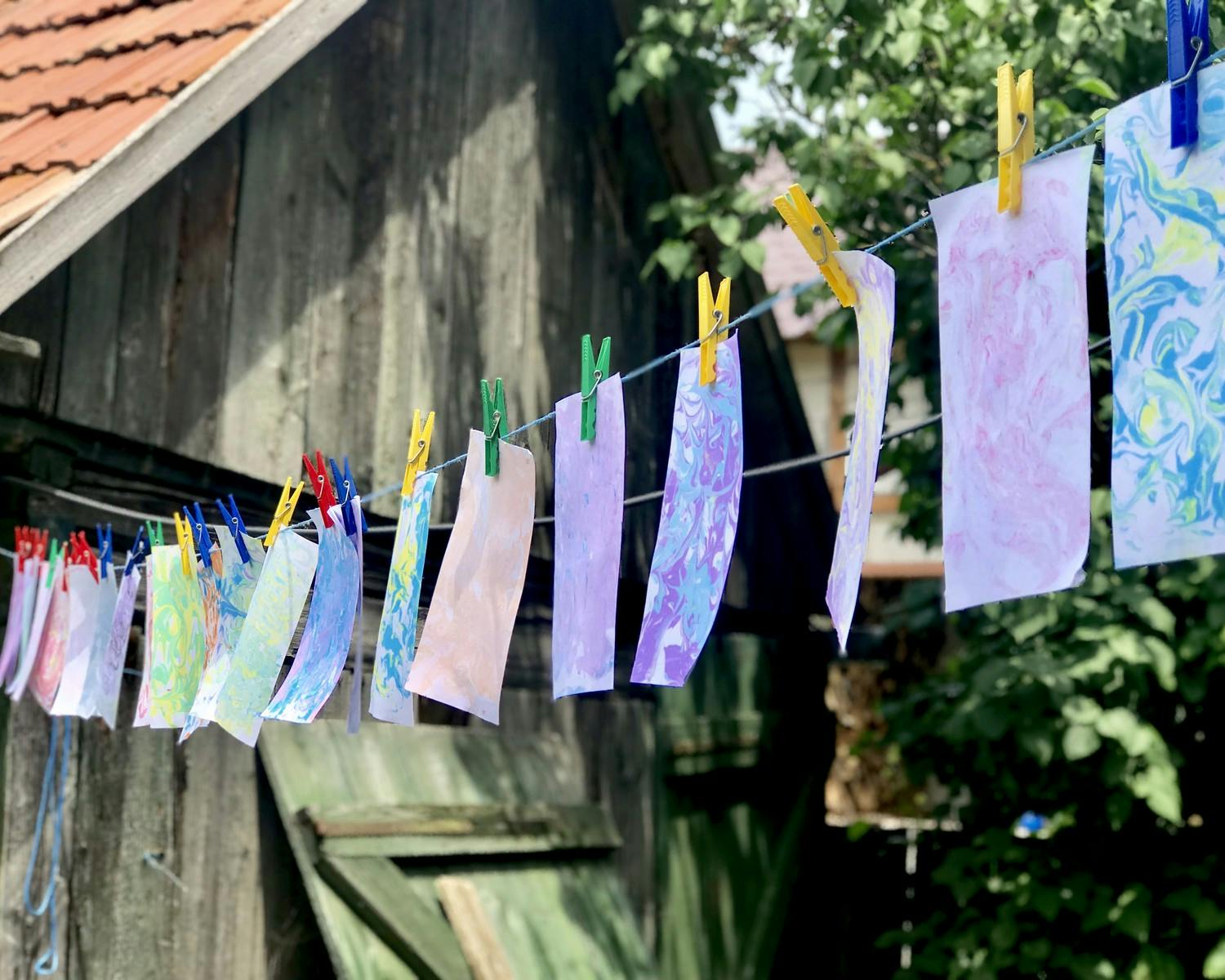 This process came from the supplies available, blogs, videos, and Pinterest. After researching and experimenting, here are a few links I recommend.
— heather