Birthday Stickers
2019-07-29
Creating stickers in Procreate is not at all that different than creating them with the adobe software on your iPad. It does mean that all images will be rasterized, and therefore they are limited in the printable size. But, other than that, the flow is very similar. So far, I am enjoying Procreate better and cannot wait to use it and tell you about all I learn.
It took about an hour or two to draw the images, but after that, the process of printing and cutting was not hard at all. I do recommend testing each sticker paper brand to see the depth of cut required before you print a full sticker sheet.
Why did I create these: Well, a friend of mine volunteers and had a wonderful idea. She was planning to host a birthday party for 20 orphans in her area who do not get to celebrate their birthdays in the same way as other kids. These stickers in specific were for the birthday hats we would all be creating as a craft while waiting for the party to start. In addition to this, we had nail painting, games, face painting, burgers, singing, cupcakes and more. It was a wonderful event, and I was honored to be included.
Before I drone on and on, let me share the photos of the stickers!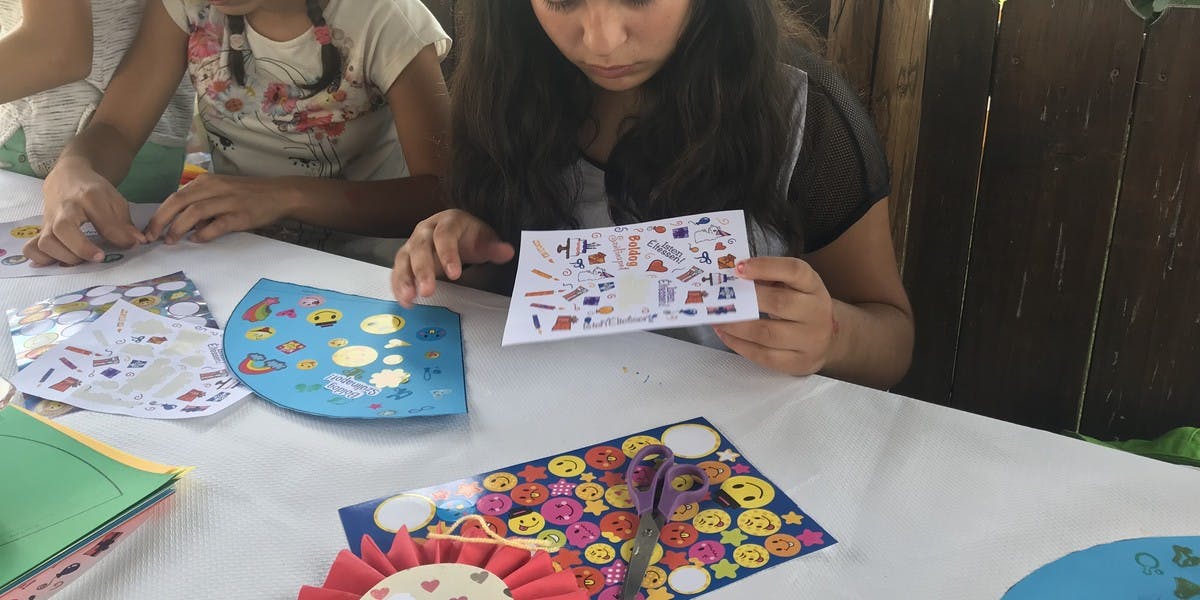 Here is how the sheets turned out: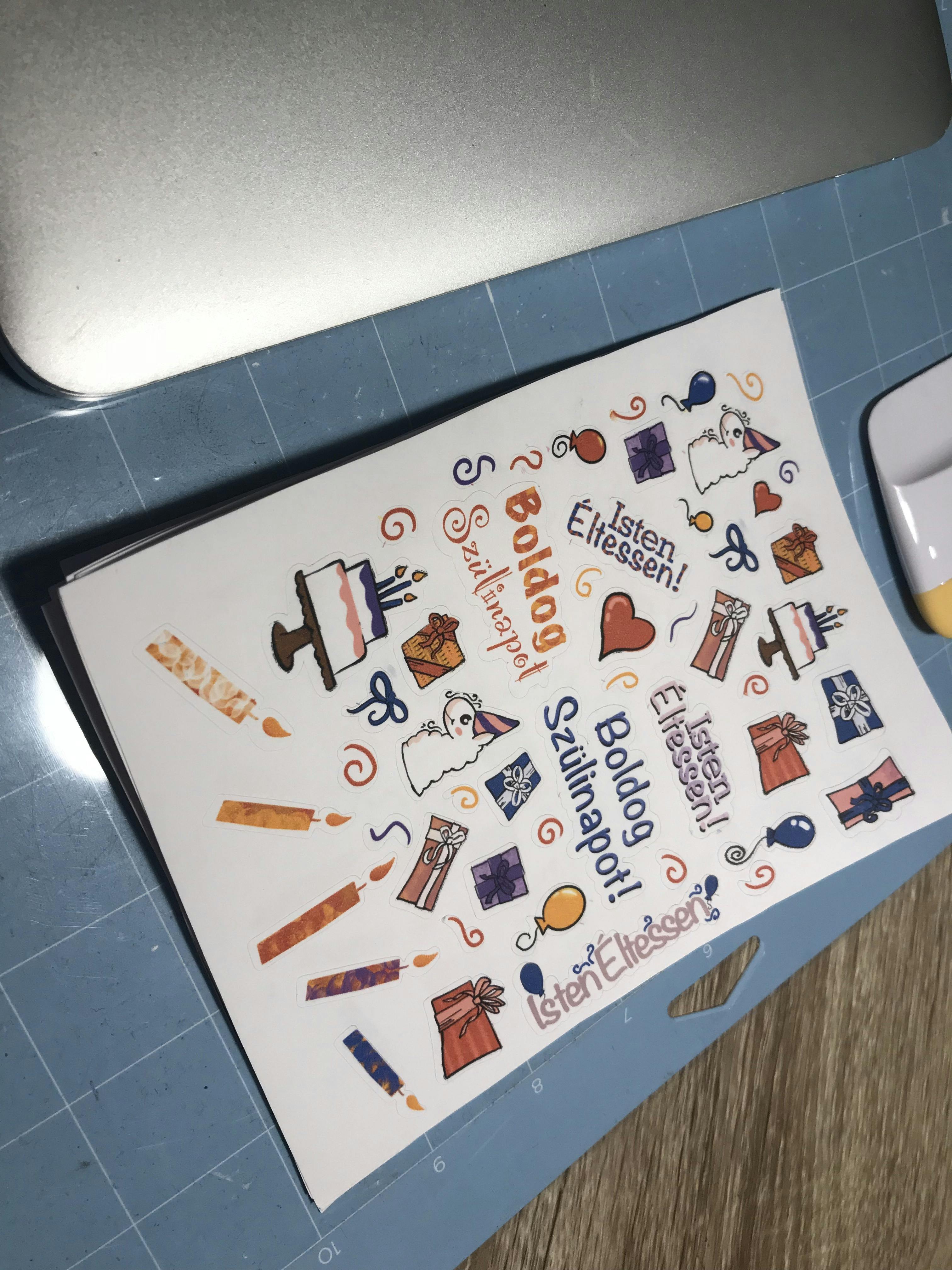 I hope you enjoyed and are inspired to create.
— heather