Texas Style: Free Cricut stickers, a New Design, and a New Illustration
2019-08-19
* This post has affiliate links for Cricut products and Society 6 in case you would like to buy an illustrated piece.*
I spent quite about 6 hours in Procreate this week. I watched a youtube video sometime back about how after ten-thousand hours of something, you can master a skill. I have spent way more than that drawing, painting, and doing other versions of art. Now I am logging time specifically for digital illustration in Procreate. I hope this will help me bravery and efficiency. As I mentioned in my snippet: This past week, I completed a) one stand-alone illustration, b) a sticker sheet and c) a typographic humorous design. And, I will include the PNG of the sticker sheet for those of you who own a Cricut or similar cutting machine who may want to try that at home.
#1: Texas State Illustration
Within the bounds of the Texas state lines, there are a lot of things to see. I was born and raised in Texas, and currently, reside overseas. Every once in a while I miss my home state, and I have heard I am not alone. So, I decided to capture a montage of memories in one illustration that may convey the feeling of driving across the Lone Star State. I began with the state line as a boundary. Then I focused on the cattle form to fill out and overflow the space. After painting the sunset, adding the field of wheat, and adding the prickly-pear cacti, I outlined, added highlights, and completed the rest of the illustration. If you would like to purchase this illustration just visit me on Society 6.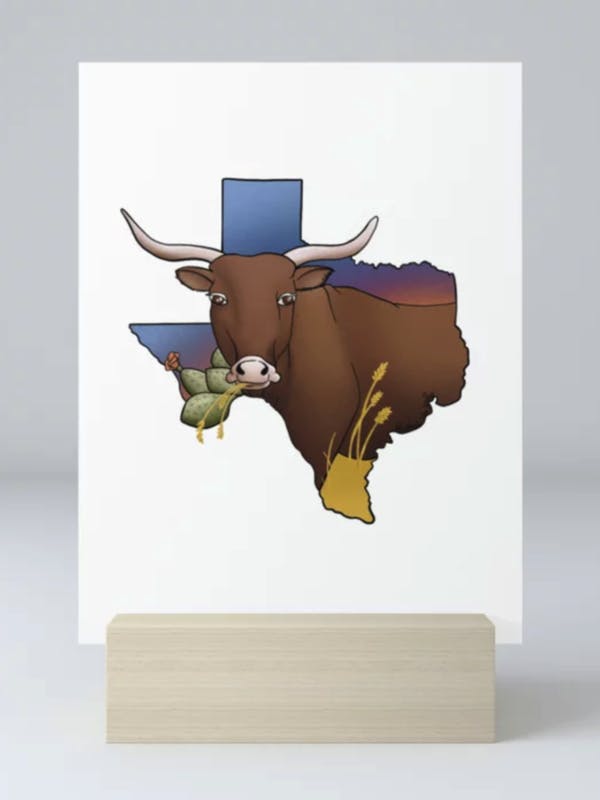 #2: Texas Themed Sticker Sheet
If you own a Cricut (or any custom cutting machine, or just a pair of stickers and sticker sheets) this is for you! I love stickers, and I feel as if they make people smile. So, I digitally painted a set of Texas-themed, printable stickers.
To use this Image, just download the PNG below, and upload it to Cricut Design space. Then choose the option for Print and Cut. Make sure to use sticker paper if you have it, and you can print at home on printable sticker paper. I prefer to use the Sticky note setting for my paper, but every paper is a little different.
#3: "Ya'll" Defined Design
Last one for the week's recap: I love the word ya'll. In languages such as Spanish and Hungarian, there is a word for a plural 'you.' And in the South, there is an English word too. CHECK IT OUT HERE <<This is not an affiliate link. There are prints, shirts, and more on my Redbubble site.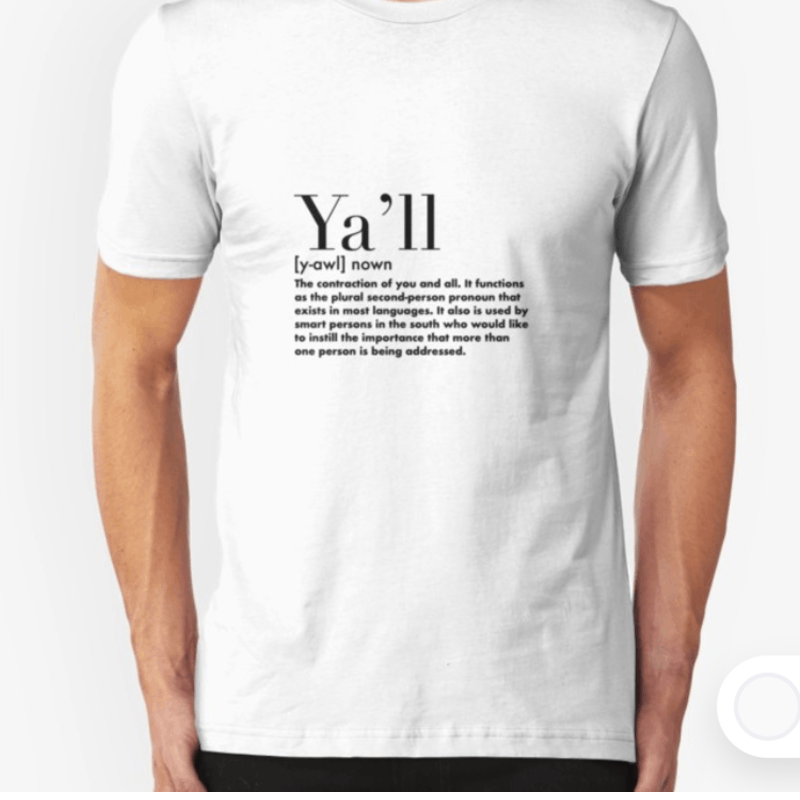 — heather